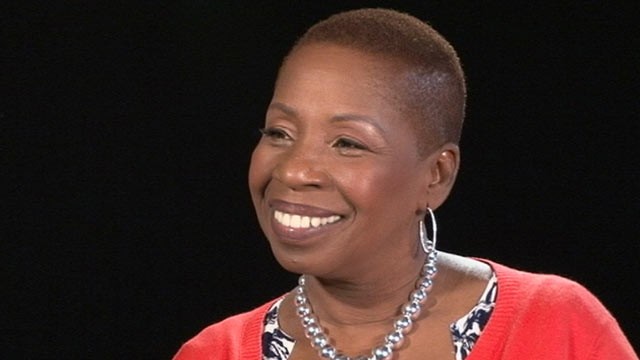 Iyanla Vanzant on ABC News
"Data, data everywhere" - and sometimes there is not a drop of insight to drink.
Don't get me wrong. I love data. Data takes us out of superstition, the Dark Ages of trusting opinion over fact.
But data can also be an excuse and an enabler of dysfunction. Data is sometimes our way of saying - "I don't want to see what I know is right in front of me."
Branding, really is intangible data. It's perception. You can't see it, you can't measure it, you can't prove it - and that kind of data is routinely ignored or dismissed as "not real."
Iyanla Vanzant is a motivational speaker, guru and spiritual healer whose top-rated show "Fix My Life" can be seen on the Oprah network.
She has overcome unbelievable obstacles and emerged to help the rest of us. Here are a few short videos that capture her in action. If you have a few minutes I hope that you will discover her contributions and think about the ways we can use them to improve the day-to-day work of government.
---
Video #1: "Do The Work"


When there is a breakdown in a relationship, you must have the hard conversation.


If you're willing to listen, if you're willing to tell the truth, it will open up.


People are estranged because they don't have the tools to heal the relationship. They've got to do the work.


You've got to be willing to be wrong about what you thought, what you judged, what you said, what you did.


You've got to be willing to see another perspective.


---
Video #2: "Call A Thing A Thing"


The only thing that goes on in your life is what you allow to go on in your life.


You want to control people. Because as long as you're in control, you're safe.


This is not about them, this is about you.


You say one thing, expect something else, and when you get what you (said you wanted), you beat them up about it. And that's your racket.


The truth will set you free.


But to get to freedom, you've got to climb the barbed wire.


---
Video #3: "Maia Campbell Confronts Her Shameful Past"


If you can't face it, you can't heal it.


If you can't say it, you will never come to grips with it.


Go there.


That's not a picture, that's your life. Look at it. What do you see?